Upgrade Humidifier Panel Filters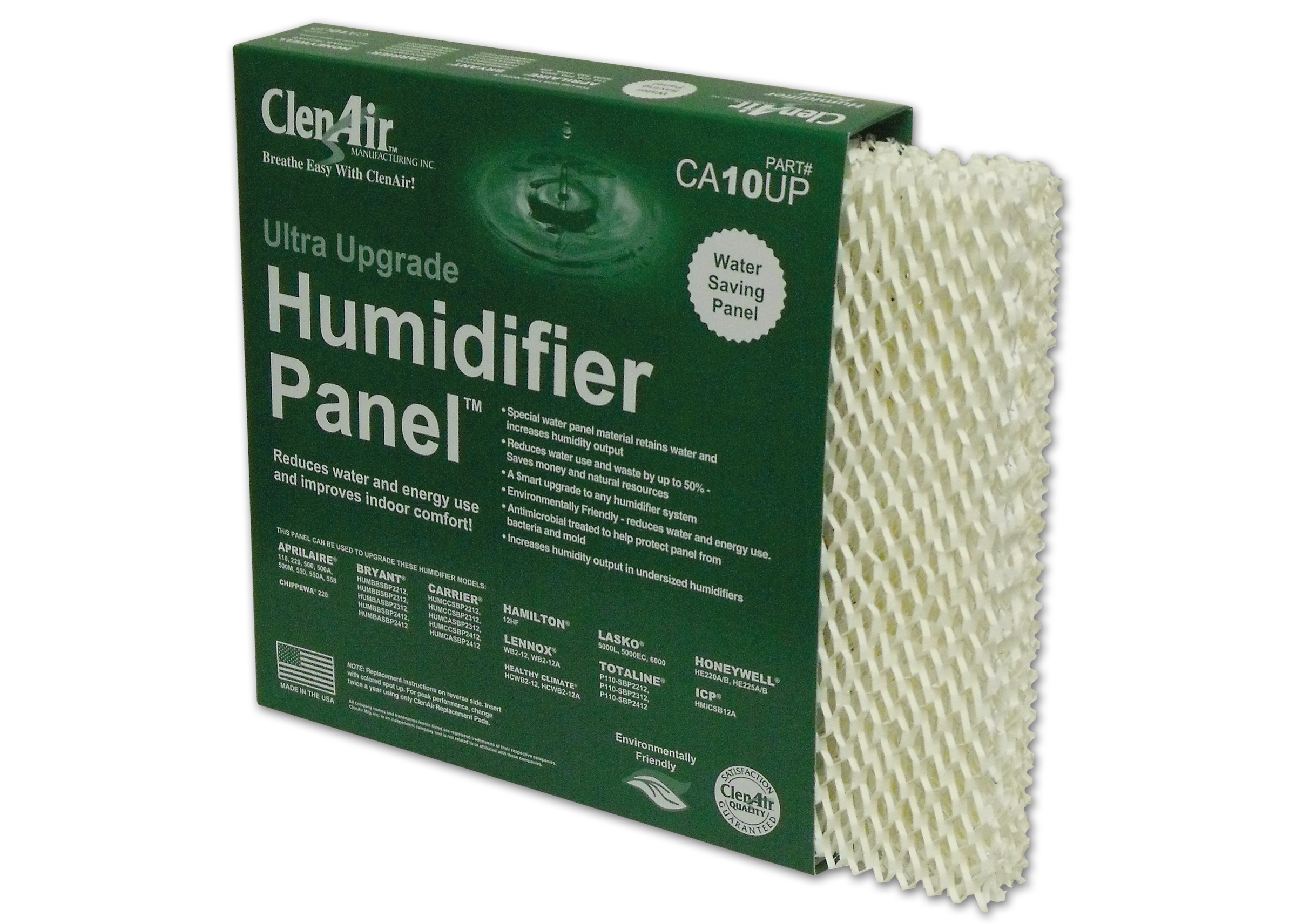 Special water panel media retains water and increases humidity output
Reduces energy use, water use and waste to drain by up to 50% - Saves money and natural resources
A smart upgrade to any humidifier system (Upgrade panels fit into most furnace humidifiers)
Environmentally friendly


Description:
Most home humidifiers waste a lot of water because the water panels do not absorb or hold any water. Most of the water flowing over the metal panel goes right down the drain, costing homeowners money and wasting a precious resource. The ClenAir Ultra Upgrade water panels are constructed of a special water absorbing material that allows more water to be evaporated into the heating system and the home, and less water wasted down the drain. The result is a more efficient humidifier which will satisfy the humidity needs more quickly with less waste, increasing the comfort level in the home, especially where the existing humidifier is undersized.
Packaging Size
Part Number
Additional Info
#10 Size
61254
Directions:
Turn off and disconnect electric and water supply.
Remove and discard old humidifier panel and clean any lime deposits.
Replace with your new humidifier panel.
IMPORTANT: If marking is on panel, it must be up!
Reassemble unit and reconnect water and electric.
For best performance, change at least twice per season, maybe more depending on water conditions and frequency of use.
For a list of humidifier models and panels that the ClenAir Universal Humidifier Panels can be used to replace, click on the "Product Information" tab and download product bulletin.
Product Information:
Literature Downloads
Download the product bulletin and other relevant literature here.
Labels
Download a low resolution file of the product label here.