Total Glycol Test Kit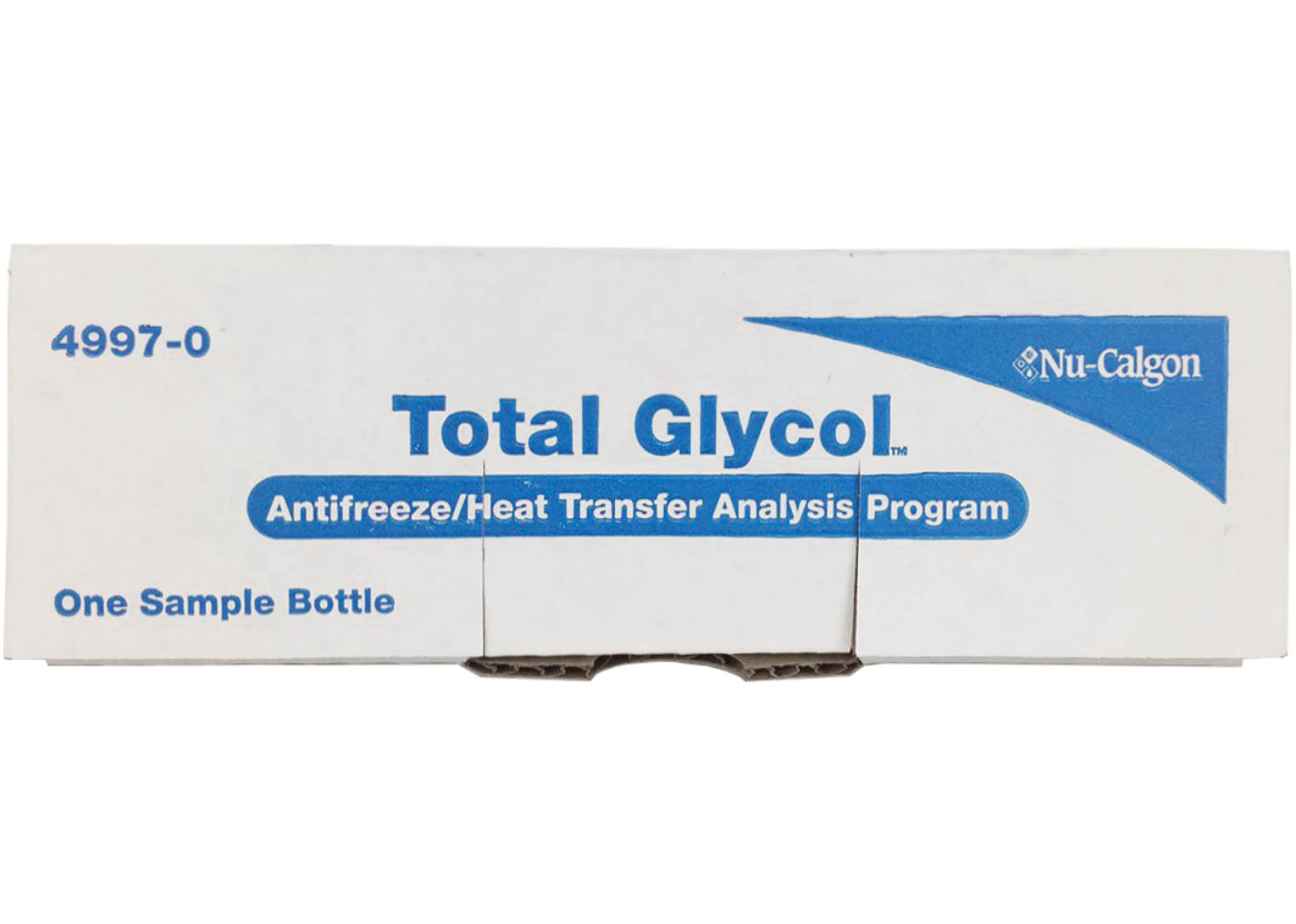 Regular testing of Nu-Calgon's glycols provides these benefits:
Optimizes heat transfer drain intervals
Extends equipment life
Identifies minor problems before they become major ones
Description:
Nu-Calgon's Total Glycol Antifreeze/Heat Transfer Analysis Program is integral to a comprehensive maintenance schedule with the use of Nu-Calgon's Freez-Kontr'l, Burst-Kontr'l, and Freez-Therm products. The test kit includes a sampling bottle to capture glycol from the system, and an analytical request form to be completed with the sample submittal. The analysis program provides a detailed report and recommendations to assist in making informed, proactive decisions to manage the system's health and the customer's bottom line.
Packaging Size
Part Number
Additional Info
1 each
4997-0
Directions:
This product must be used in accordance to the following directions by HVACR professionals only.
Purchase the test kit from a local Nu-Calgon wholesaler.
Complete the analytical request form inside the kit. Take fluid sample from system.
Send sample in preaddressed box to lab.
Once received, we will test the glycol per the ASTM or applicable standard.
Product Information:
Literature Downloads
Download the product bulletin and other relevant literature here.
Labels
Download a low resolution file of the product label here.