6Rsp Micromet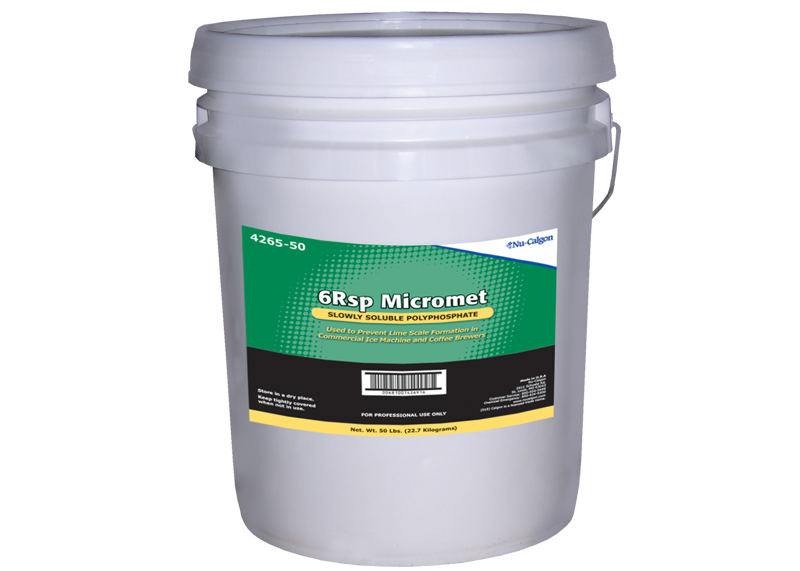 Food-grade phosphate specifically formulated for inhibiting scale in ice machines and other equipment
Used in Nu-Calgon scale controlling cartridges
Typical dosage is 8 ounces per 500 pounds of ice (50 gallons of water) a day
Description:
Food-grade phosphate specifically formulated for inhibiting scale in ice machines and other equipment using low volumes of water. It is used in Nu-Calgon scale controlling cartridges and requires replacement once every 6 months. Typical dosage is 8 ounces per 500 pounds of ice (50 gallons of water) a day. 
Packaging Size
Part Number
Additional Info
50 lb Pail
4265-50
Product Information:
Literature Downloads
Download the product bulletin and other relevant literature here.
Labels
Download a low resolution file of the product label here.