Ice Guard Plus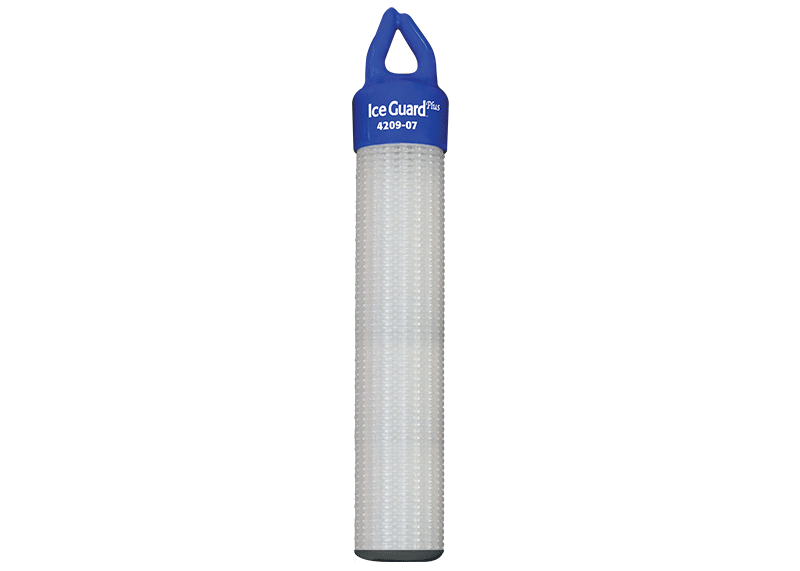 Dramatically reduces ice machine maintenance and cleaning
Treatment will last up to 3 months under mormal conditions
All ingredients meet FDA guidelines
One step installation - simply place in ice machine water sump after cleaning
Description:
Ice Guard Plus contains advanced technology to dramatically reduce ice machine maintenance and cleaning. This technology utilizes the known properties of silver and copper, incorporated into a drop-in device. The device is placed directly into the recirculating water sump, providing treatment of the machine in one easy step.
Packaging Size
Part Number
Additional Info
1 each
4209-07
Directions:
Failure to follow these instructions may affect the performance of Ice Guard Plus.
Ice Guard Plus-Pre Installation Instructions
Prior to using Ice Guard Plus, thoroughly clean and sanitize the interior of the ice machine according to the ice machine manufacturer's recommendations. Ice Guard Plus will control growth, but it will not remove existing growth from the machine. Note that when Ice Guard Plus is installed, any slime that is left inside the machine could dry out and flake off into the ice. Remove Ice Guard Plus from the sump prior to using any type of sanitizing or cleaning products. Prior to use store in a cool, dry
environment.
Product Information:
Literature Downloads
Download the product bulletin and other relevant literature here.
Labels
Download a low resolution file of the product label here.