OW200L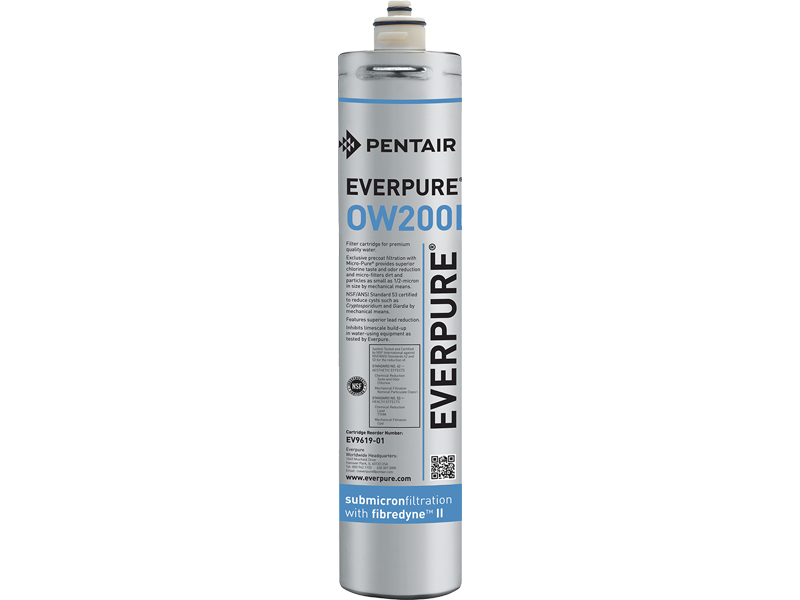 Description:
Provides sparkling, fresh, premium quality drinking water. Ideal for bottleless water coolers and drinking fountains
Everpure's unique filter blend using activated carbon reduces chlorine taste and odor and other offensive contaminants
Reduces lead to below the Federal Action Level of 1 ppb
Precoat submicron technology reduces dirt and particles as small as 1/2 micron in size
Reduces health contaminants such as Cryptosporidium and Giardia cysts and effectively reduces Trihalomethanes (THMs)
Does not remove fluoride from the water
Inhibits scale build-up in water using appliances
Sanitary cartridge replacement is simple, quick and clean
NSF Certified under NSF/ANSI Standards 42 and 53
Scale Reduction/Control as tested by Everpure
Features
Cyst Reduction
Lead+
Particulate Reduction
Scale Control
Taste & Odor
| Packaging Size | Part Number | Additional Info |
| --- | --- | --- |
| OW200L | 9619-06 | Capacity: 480 gallons, Maximum Flow: 0.5 gpm (1.9 Lpm) |
Product Information:
Literature Downloads
Download the product bulletin and other relevant literature here.
Labels
Download a low resolution file of the product label here.