QL3B Single System Head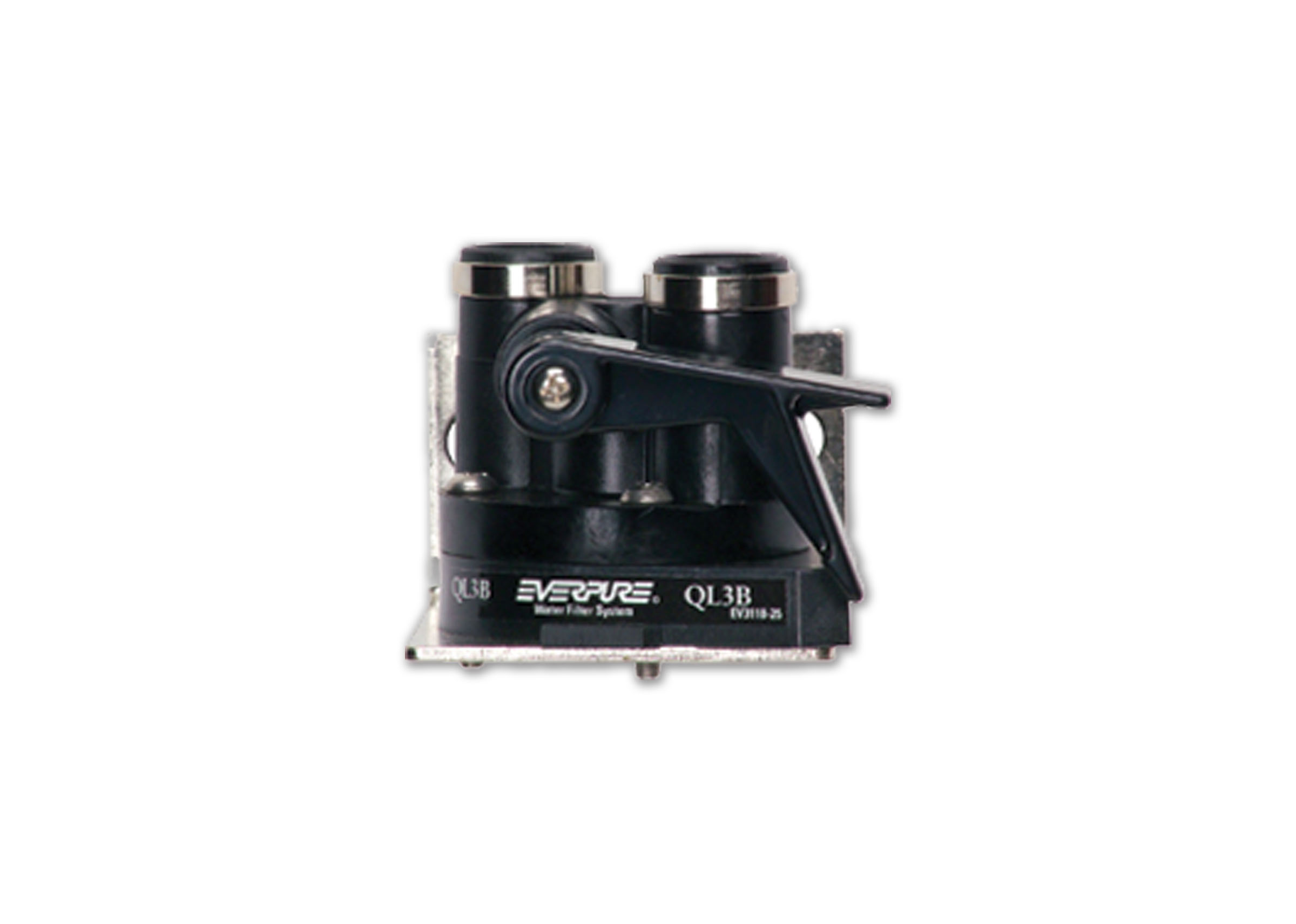 Description:
The QL3B Single System Head is a commercial quality filter head designed to fit any Everpure filter. It's solid durable construction is ideal for foodservice and vending applications. All wetted parts have passed NSF extraction tests. Engineered for durability, strength and longevity and will not corrode. Head includes built-in water shut off valve and mounting bracket and screws. (3/8˝ NPT)
| Packaging Size | Part Number | Additional Info |
| --- | --- | --- |
| QL3B Single | 9259-24 | |
Product Information:
Literature Downloads
Download the product bulletin and other relevant literature here.
Labels
Download a low resolution file of the product label here.