Refrigeration Oil Charging Pump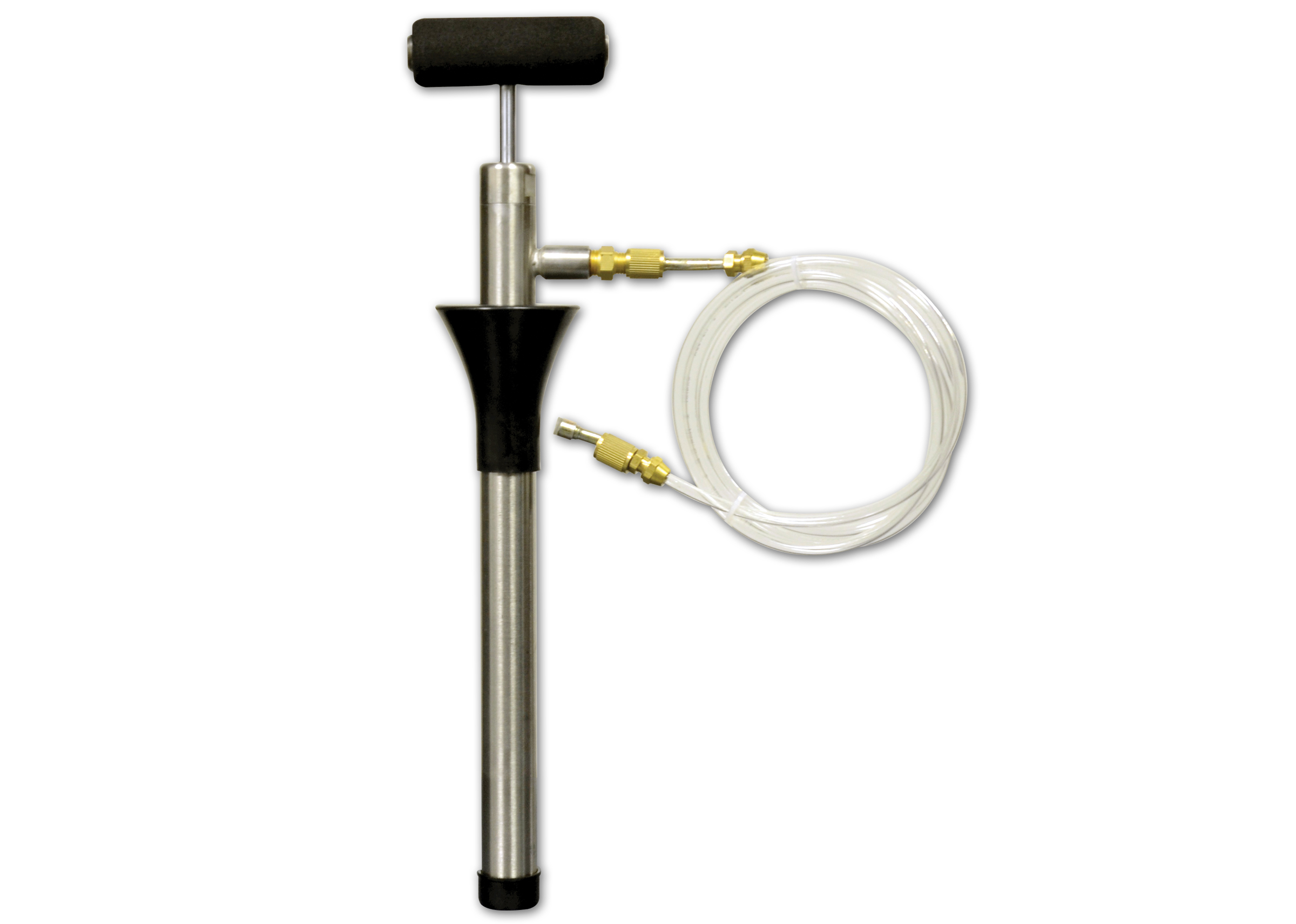 Can be used on 1-gallon, 2 ½-gallon and 5-gallon containers
Moves 2.6 fl. oz. (78 ml) per stroke against 200 psi pressure
Fitting and transfer hose included
Use with all oils

Description:
The Nu-Calgon Refrigeration Oil Pump provides for the addition or removal of refrigeration oil when servicing air conditioning and refrigeration systems. The pump can be used while the unit is operating. It is not necessary to shut down the system for charging. Can be used on one gallon, two and a half gallon and five gallon containers. Moves 2.6 fl. oz. (78 ml) per stroke against 200 psi pressure. Fitting and transfer hose included. Use with all oils.
| Packaging Size | Part Number | Additional Info |
| --- | --- | --- |
| 1 Each | 4814-40 | |
Directions:
Insert the pump barrel into the oil container until it touches the bottom. Push the universal stopper down into the container opening. A snug fit is important as that enables the rubber stopper to stabilize the pump and keep out contamination.
Connect either copper tube or suitable hose to the ¼˝ flare fitting at the top of the pump and attach the other end loosely to the valve on the system. Then purge air from the hose and tighten the fitting at the system.
Open the compressor valve and start pumping the oil into the compressor with slow, even strokes, pushing straight down on the pump. Use other hand to steady container and pump by holding the neck of the pump where it meets the container opening.
After the required amount of oil has been pumped into the compressor, close the valve and remove the connecting line from the system. Also, cap the flare connection on the pump to help keep it clean and free of contamination for the next job.
Product Information:
Literature Downloads
Download the product bulletin and other relevant literature here.
Labels
Download a low resolution file of the product label here.