Total Lube Oil Test Kit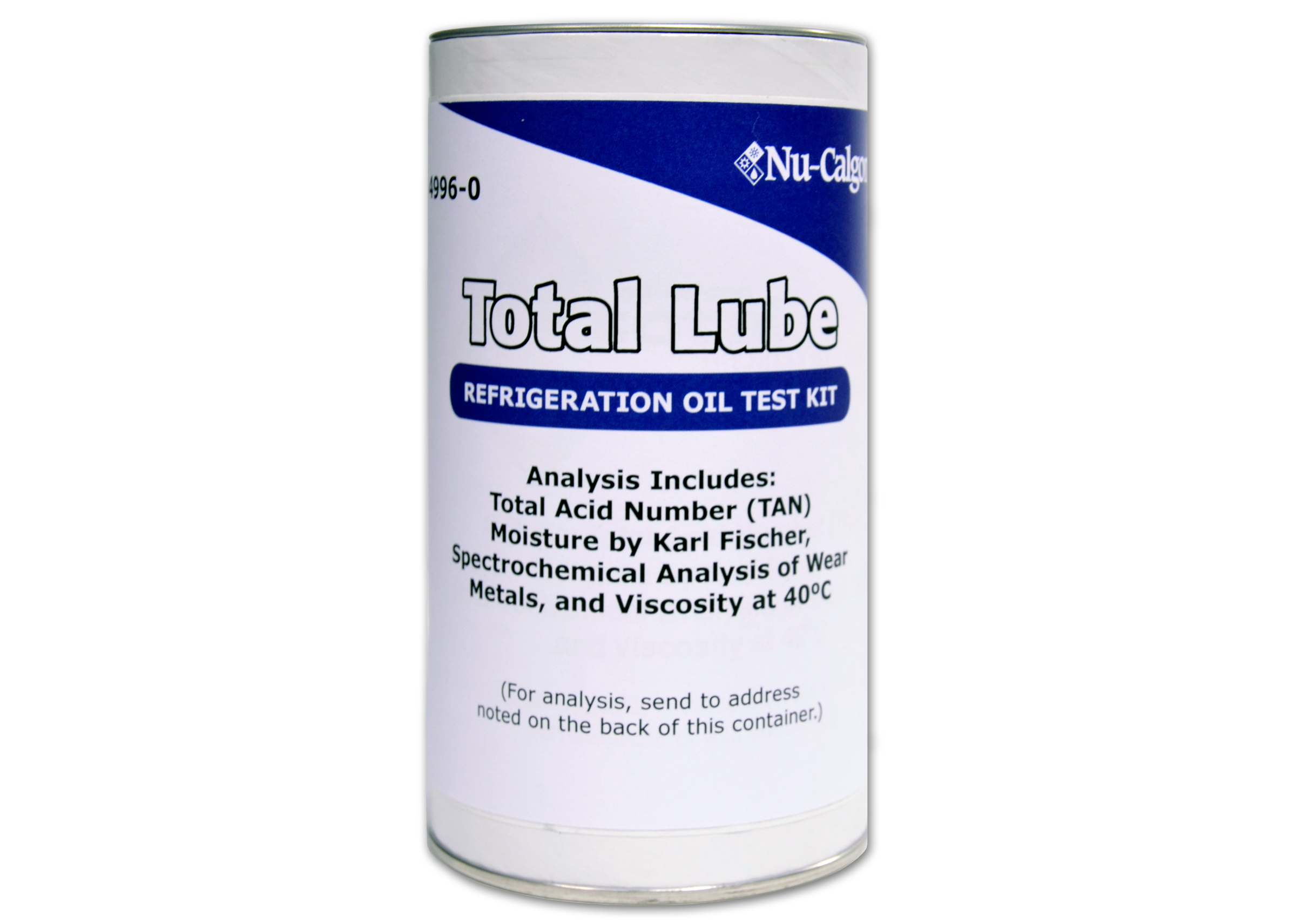 Timely and accurate
Use with MO, AB and POE lubricants
Reduces downtime and costly oil changes
Avoid system failures and burnouts
Secure metal container for oil sample

Description:
Refrigeration oil analysis is an exceptional tool for the refrigeration and air conditioning mechanical contractor or equipment owner. Through an analysis of system oil, it can detect the potential for problems such as metal wear, burnouts, etc. Because system compressors can experience significant changes in operation, these changes can usually be seen and detected through an analysis of the system oil. The potential for downtime, burnouts, costly oil changes, etc. can be minimized through regular maintenance that incorporates regular or ongoing testing of the refrigeration oil. Use the Nu-Calgon Total Lube Oil Analysis Kit and benefit from its results.
| Packaging Size | Part Number | Additional Info |
| --- | --- | --- |
| 1 each | 4996-0 | |
Product Information:
Literature Downloads
Download the product bulletin and other relevant literature here.
Labels
Download a low resolution file of the product label here.