SCRUBS® Hand and Tool Wipes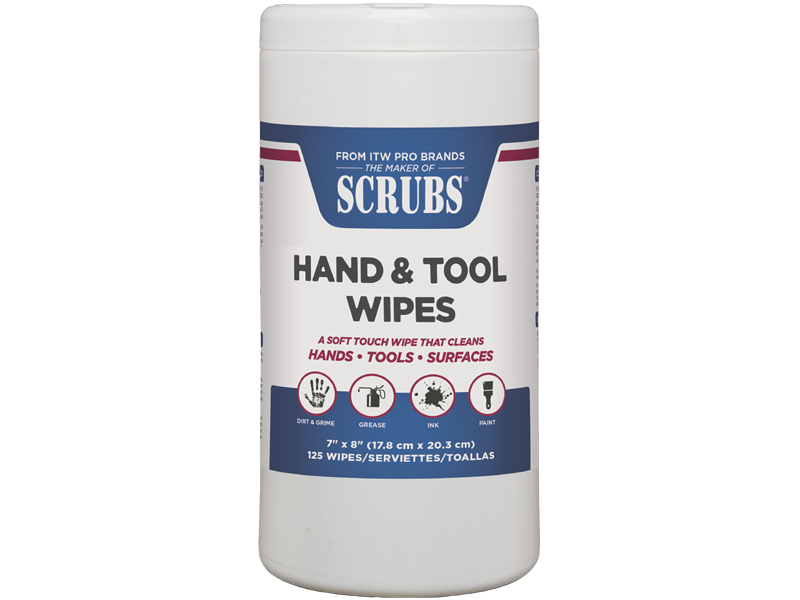 General purpose cleaning formula combined with a soft absorbent wipe 
Removes dirt, grease, grime, latex paint, caulk, and organic stains (food, grass, blood, etc)
Safe for use on hands and non-porous surfaces 
A citrus scented wipe replaces need for soap and water 
Contains 125 premoistened wipes 
Description:
SCRUBS® Hand & Tool Wipes combine an effective, general purpose cleaning formula and a soft wipe that's safe for hands and effective on countless surfaces. Featuring a fresh citrus scent, these wipes contain no harsh chemicals and do not leave a heavy residue. SCRUBS® Hand & Tool Wipes are the balance of tough and soft in a convenient wipe to offer the ultimate all-in-one cleaning solution.
Packaging Size
Part Number
Additional Info
125 ct container
42225
Product Information:
Literature Downloads
Download the product bulletin and other relevant literature here.
Labels
Download a low resolution file of the product label here.